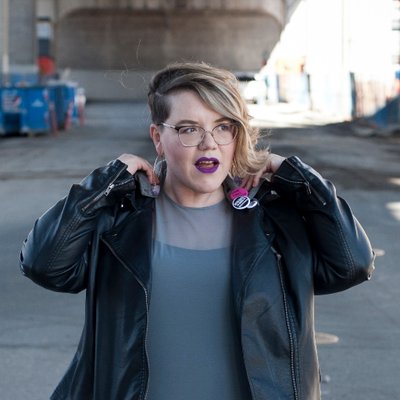 In this episode of Radio Free Fandom, my guest Hannah McGregor & I celebrate Halloween with a discussion of witchcraft & feminism and a rec list of books featuring witches or written by them!
? Episode Transcript Coming Soon ?
Time Stamps:
00:04 Intro
06:07 Witchcraft & Feminism
24:52 Recs: Books By and About Witches
39:34 Outro
Mentioned in this episode
– Chilling Adventures of Sabrina
– Secret Feminist Agenda 1.8 – Rising Signs & Anticapitalist Poetry with Adèle Barclay
– Shrill, by Lindy West
Books By and About Witches
– Toil & Trouble: 15 Tales of Women & Witchcraft, by Tess Sharpe, Jessica Spotswood
– Son of a Trickster, by Eden Robinson
– Waking the Witch: Reflections on Women, Magic, and Power, by Pam Grossman
– I Hope We Choose Love, by Kai Cheng Thom
– Of Sorrow and Such, by Angela Slatter
– Renaissance Normcore, by Adèle Barclay
– Spinning Silver, by Naomi Novik
– The Witches Are Coming, by Lindy West
If you have comments or questions, you can email the podcast at radiofreefandom@gmail.com or tweet us @RadioFreeFandom.
Find Claire online:
Twitter: @ClaireRousseau
Website: http://www.clairerousseau.com/
Youtube: Claire Rousseau
Find Hannah online:
Twitter: @hkpmcgregor
Podcasts: Secret Feminist Agenda, Witch, Please!
Thanks for tuning in to Radio Free Fandom!